Commencement
FOLLOWING COURTESY OF BOB RANTUCCIO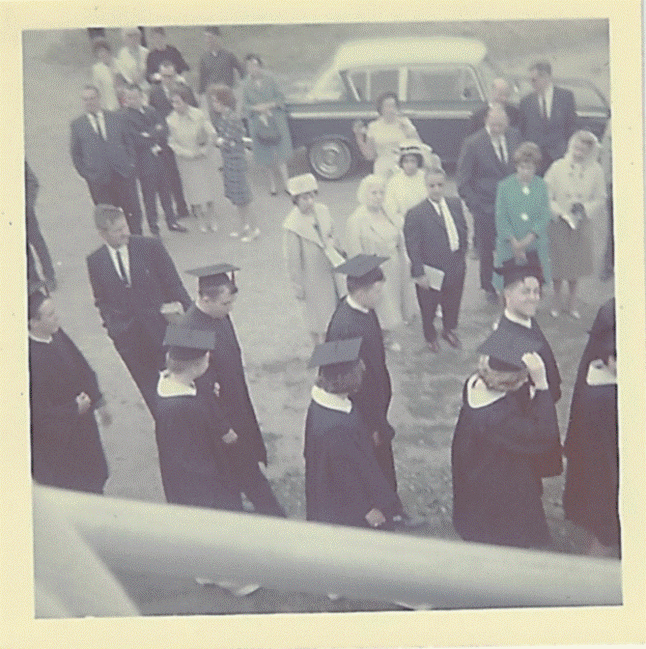 This is us walking on to Veteran field 6/6/64. In the picture from Right to Left is:
Corinne Bowen (partial face).

That's me (Bob Rantuccio) facing the camera with Ruth Allen beside me

fixing her hat.

I think that is Carl Willner behind me.

Behind him is Richard Staples.

Behind him is Allen Rogers.

Mr. Laing is checking out everything.

I don't remember who Carl and Richard were walking with. (Does anyone know who they are?)

Also, I remember Principal Walsh telling us a few days earlier that when the Commencement is over, please "Do Not Throw Your Hats in the Air, you're not at West Point". And when no one did, he stood up from the stands and applauded us. Then the parents also cheered us.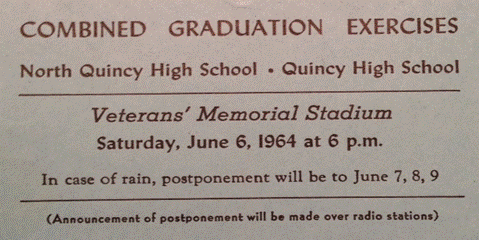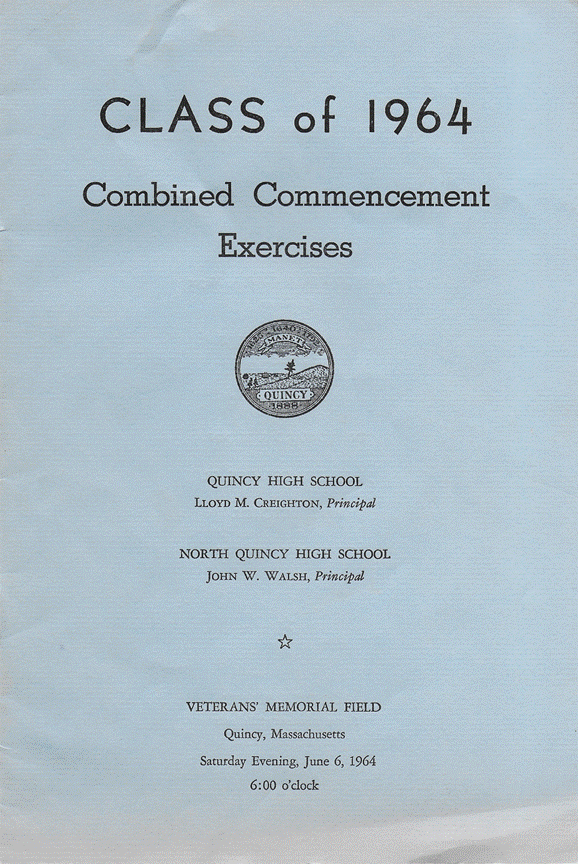 FOLLOWING COURTESY OF BETTE TOOHEY (MATHEWS)