In Memory
Susan Schurman (Witte)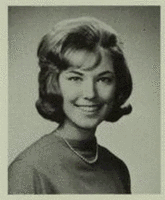 Written and Submitted by Peter Bono: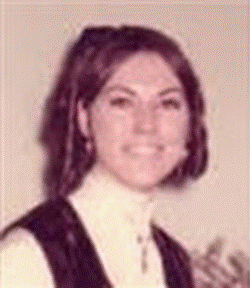 Deceased Classmate: Susan Schurman
Date Of Birth: July-26-1946
Date Deceased: April-9-2016
Age at Death: 69
Cause of Death: Chronic Pulmonary Disorder
Classmate City: North Quincy
Classmate State: MA
Classmate Country: USA
Was a Veteran: No
Survived By: 1 Aunt, 1 "Honorary" Sister, and 4 Cousins. Both parents are deceased.

NORTH QUINCY, MA - Dr. Susan Claire Schurman, 69, passed away Saturday, April 9, 2016 while under Hospice care at her home after a long battle with a chronic pulmonary disorder. She was born July 26, 1946 in Quincy, MA, the daughter of Erich R. and Gloria J. Schurman, both of whom predeceased her. Dr. Schurman had exceptional intelligence and was always expanding her knowledge through reading, studying, teaching, and life experiences. She graduated among the top of her class at North Quincy High School, earned her B.A. in English Literature at Boston University, received her M.A. in English Literature at Brynn Marr College in Pennsylvania, and acquired her Ph.D. in English Literature at a university in Germany where all classes were taught in German. Dr. Schurman was a member of Mensa International, an organization for people with a high IQ representing the top 2% of the population. Susan's passions were the arts including theatre, literature, dance, and music. In July 1964, she attended Samuel Beckett's Waiting for Godot Play at the Theatre Company of Boston. This thought-provoking existential drama, with actors Robert Duval and Dustin Hoffman, motivated Susan to academically pursue her love of literature. This resulted in her doctoral thesis of Samuel Beckett's works, followed by a career in teaching English literature in Germany and California. Susan was always very athletic and trained in ballet as an adult, which became the foundation of her varied theatrical dance performances. She loved listening to all types of music, and had a talent for interpreting music in her dancing. Susan loved cultural diversity, not only in her study of the arts, but in her personal life. She enjoyed attending classes at Boston University and living on campus, as it exposed her to international students, their different beliefs, new ways of thinking, and creative problem solving. She studied world religions, embraced Tibetan Buddhism, and found solace in its teaching that in death the spirit remains and is reborn with a new body and a new life. She followed her own German heritage by living in Germany for twenty years with her German husband, whom she later divorced. Susan then lived and continued working as a university professor in Los Angeles, California for seven years, and enjoyed its lifestyle and diverse population. In 1994, she survived California's major earthquake, but contracted COPD by inhaling its air pollutants which progressively damaged her lungs. Just before her father's death in 1999, Susan returned to her home in North Quincy, MA to comfort her mother. There, Susan's health worsened with the onset of debilitating fibromyalgia which, along with her pulmonary disorder, kept her virtually housebound at home for 15 years. Susan's mother cared for her until she died in November 2015. Even with two chronic diseases, Susan never stopped studying and teaching. She took online courses, became a certified Life Coach, and improved the lives of her clients through phone and home office consultations. Once Susan set a goal for herself, she never gave up until she accomplished it. Persistence was one of Susan's best traits, along with her great compassion for all humanity, including wildlife and family pets, especially cats. Her heart was as big as her intellect, always saddened by man's inhumanity to man, his environment, and all of God's creatures. This often motivated her to champion many causes including civil rights, women's rights, and animal rights. Susan is survived by her aunt, Elva M. Connors of Dandridge, Tenn.; her "honorary" sister, Terri E. Ennis of Marshfield; her cousin, Debora Lindstrom of Boca Raton, Fla.; her cousin, William R. Connors of Mashpee; her cousin, Megan V. Gagneur of Phoenix, Ariz.; her cousin, William Lippolis of Boca Raton, Fla., and her dear Persian cat Lotus Blossom. Donations may be made in Susan's name to the Quincy Animal Shelter, 56 Broad Street, Quincy, MA 02169, www.quincyanimalshelter.org. This is a no kill shelter that would welcome your support, and honor Susan's adoption of her beloved cats. Online condolences may be shared at www.legacy.com.