55th Class Reunion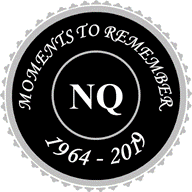 NORTH QUINCY HIGH SCHOOL
CLASS OF 1964
55th CLASS REUNION
Dear Classmates:
We all had a great time at the 55th Reunion at the Adams Inn on September 21. Thanks to all the members who were able to attend, especially those that came from out of town.
I'd like to thank all the committee members who worked hard to put it together:
Linda (Perry) Cibotti
Elaine (Cedrone) Egan
Virginia Garland
Paula (Kelly) Mazzone
Jeanne (Santoro) Murray
Nancy (Hatfield) Savage
Ellen (Spring) Staff
Sandy (Leach) Volpe
Linda (Thornell) Wainwright
Janice (Nolan) Zellen
I'd also like to thank Dennis Volpe for providing the music.
And a special thank you to Frank Stewart, Peter Bono and Don McNally for their generous contributions to the web site.
Also, Tom Burns for a great tribute to our class and classmates that are no longer with us. And especially the nice toast to Joe Zona, who recently left us.
Finally, the wonderful pictures taken by Sandy (Leach) Volpe. Click on the link below to view them: https://1drv.ms/v/s!AgbnMY4YHeCih5EB4l0yS7Fd1DvMcA