Frank "Paco" Stewart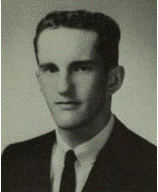 Although he was looking forward to coming to our 55th reunion, Frank isn't able to make it, because he is "on the mend" after multiple heart attacks and cardiac surgery. Frank is currently doing well, but is keeping a somewhat lower profile due to his medical issues.
We had hoped that Frank would entertain us with a few songs at the reunion. Although that's not posssible, here is one of his recently released Paco music videos.
You might also like to check out Paco and his Band delivering a 50's/60's Oldies Concert at The Herter Park Shell on the Charles River in Boston (Allston) on his facebook page. Here is the link to the page:
https://www.facebook.com/theworldofpaco/
Thanks for sharing this, Frank. We'll all miss you, and wish you a speedy recovery!