North Quincy

High School




Class Of 1964
The Gingerbread House I made for the Holidays! E-mail me if you want the recipe.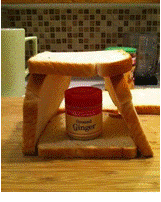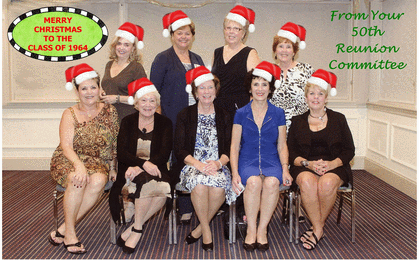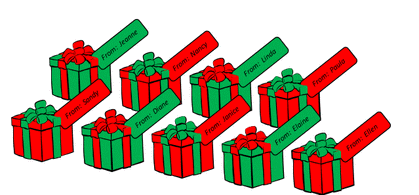 Hi Classmates,
Welcome to our North Quincy High School Class of 1964 website. It's hard to believe that it's been over 50 years since we graduated from North Quincy High.
We celebrated our 50th Class Reunion on the weekend of September 19 to 21, 2014. The events included an informal get together at the Adams Inn on Friday night, a tour of North Quincy High School on Saturday morning, the Reunion Saturday night, and a farewell breakfast buffet Sunday morning, both at the Adams Inn. All the events were a great success, and you can view all the pictures on the Reunion and Events Picture site.
Our class list contains 517 names, although five did not graduate with us. And, sadly, 75 are deceased.
To gain access to every page on your class website, you must register first. To register, click on the 1964 Missing Classmates Site located on the left side of this page (all classmates are listed as "missing" until they log in). Scroll down to your name and click on it. You should get a "Join Here" box. Click on "click here now" to log in by entering your e-mail address and a password; then create your profile, and enter your current contact information.
You can also share personal updates, memories, photos and videos with your classmates through this website. And you can go back and make changes any time you like.
For further help and information, please visit the following links under the Home Page Site:
Privacy Concerns ~ Privacy/Forum Etiquette Link
Help With Photos ~ Uploading Photos Link
Questions or Problems ~ Contact Us Link
After you have registered, I will be notified and will upload your yearbook photo to your profile.
E-mail notifications from this website: For those of you with spam blocking or e-mail filtering capabilities, please add postmaster@classcretor.net to your e-mail account as a safe sender to be able to receive communications from this website, unless you've opted-out of receiving e-mails. (We are getting some "bounce back" e-mails from several of you, and don't want you to miss receiving e-mails from this site.)
If you have any suggestions or ideas for the website, please use the Contact Us Link under the Home Page Site, located on the left side of this page. Your participation is essential for it to be successful!
We are still trying to connect with 224 classmates, so please let other classmates know about our site and encourage them to join.
Please don't forget to update your e-mail address or other information on your profile so we can keep in touch.
Your Reunion Committee:
Linda (Perry) Cibotti ~ (617) 984-8744 (Work) or
Paula (Kelly) Mazzone ~ (781) 792-1998
Sandy (Leach) Volpe ~ (978) 658-5044
Janice (Nolan) Zellen ~ (339) 244-4528